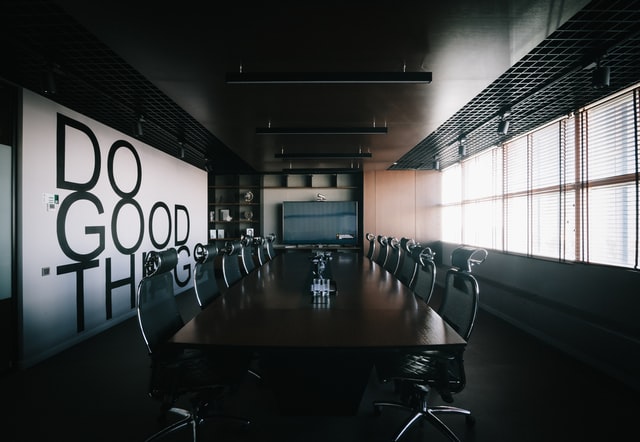 Nothing except life and death has fixed appointments. An appointment scheduling software can synchronize all other appointments in life.
As a businessman, you are likely to have a pretty high schedule. Secluding appointments is a vital point in every business. Everyone relies on appointments to generate revenue. They also help to do things at an appropriate time. If done right, it can have a Himalayan impact on the business outcomes. The use of pen and paper is outdated in this 21st century. Businesses and service providers are now turning to appointment scheduling software to organize appointments automatically.
What is appointment scheduling software?
It is a web-based business tool that helps to organize meetings and events. One can book, reschedule, or cancel appointments through this web interface. Anyone willing to make an appointment can do so through the website or social media page that supports this software. They can easily choose a suitable date and time.
On the backend, the organization or individual service provider can set hours and time slots available for appointments. The software also helps to prevent double booking and overbooking, and also offers to set flexible off times. For example, if you are a healthcare service provider going on a vacation, you can schedule the software accordingly. And no one shall be able to book an appointment during that period. Service-oriented individuals and organizations use this tool to manage their schedules of appointments, payment acceptance, and auto-reminders. The software integrates with content management systems and website builders so that businesses can have the solutions available on their websites.
Appointment scheduling software types
It falls under the following categories:
Desktop applications: These programs are generally licensed and installed on the computer hardware of the end-user. They are robust and offer customization but often lack an online portal. The end-user needs to maintain, support, and upgrade it.
Web-based applications: Usually, a third-party service provider offers such software solutions. It includes Customer Appointment Management (CAM) Software. Customers can book appointments directly 24/7 through the internet. These do not require any update, as everything is maintained on the cloud.
Mobile-based applications: These are available for smartphones. Using this one can find a suitable service provider and book an appointment. Some mobile application has the same app for both clients and providers. And some of them have different apps.
Appointment scheduling software features
Appointment scheduling software has passed through significant development in the recent past. It offers a fast and unique scheduling solution than the traditional pen-and-paper facilities. Whether it is a desktop or a web-based application, it has the following features.
Easy online booking 24/7
Integrated CRM system to divert potential callers to the website.
Real-Time auto-scheduling helps automatic re-scheduling and improves the user experience.
Monitoring of booking statistics
Personalized and shared calendar for fixing appointments and meetings on your calendar and sharing those with others in multiple locations.
Schedule access control
Online payment options ingrate payment gateway software and support payment processing
Automated appointment reminders and notifications through emails or texts.
Time zone management
Appointment scheduling software benefits
It has been making a great buzz for some time and helps to remove all woes of scheduling an appointment. It has the following benefits.
It is fast and convenient: Speed and convenience are the essences ofallinteractions. And it is true of this software. The customers can know about your availability and schedule appointments accordingly. Some of them are also mobile-friendly and let you schedule a meeting on the go.
No human error: Overbooking is frequent with manual booking systems. But this automated software helps to avoid mistakes and increases the efficiency of the process.
Unique centralization: Scheduling software stores all data in a centralized location. It helps to access all client information fast and eliminates the repetition of data for the same customer.
It ensures better team management: Many organizations have a team to manage scheduling projects. The use of scheduling software helps all team members to share information and results in better team management.
Fast payment processing: Payment is vital for service-oriented professions. As payment gateways are integrated into the system, it makes the processing of payments easy and simple. The scheduling software can also define and handle refund criteria.
Offers flexibility: Many organizations have resorted to remote working in the post-pandemic time. The scheduling software is ideal to access 24/7 from any corner of the globe.
It increases customer satisfaction: As people book appointments at their convenience, the software makes businesses or services easily accessible to clients and customers. The increased customer interface goes a long way to improving the brand image. Customers think of it as quality service and it enhances customer satisfaction to a great extent.
Increases productivity: Scheduling software increases the efficiency of the process and saves much time. It keeps track of what one has to do. So, one can have much time to do the tasks effectively.
Saves cost: Automation of the process reduces manpower involvement and it ensures fast booking of appointments. Thus, it saves money.
It reduces no-shows: If any client misses an appointment it costs money besides the annoyance. An appointment scheduling software can significantly reduce no-shows. As it builds connections with the clients' calendars, that remind them of the appointment. Additionally, it can also send reminders and notifications from your end.
How does it work?
Manual booking of appointments results in hemorrhaging vital resources. Many organizations manage a part of appointments digitally. But that does not resolve the issue. When you use software for scheduling appointments, it integrates everything on the web. So, your clients can create, reschedule or cancel an appointment easily. The software can serve multiple verticals entailing seamless booking of appointments.
Summing up
The appointment scheduling software is versatile and can fit any business, industry, and service sector. It removes all business barriers via easy communication with potential clients & customers, business partners, and internal teams. Thus, the process becomes streamlined and more effective. It also saves much time and helps more revenue generation. More details here: https://visualtime.com/